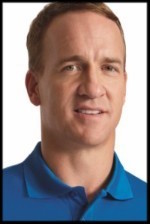 The American Farm Bureau Federation (AFBF) has announced that Peyton and Archie Manning will serve as keynote speakers during the AFBF Annual Convention and IDEAg Trade Show, to be held January 6-11, 2017 in Pheonix, Arizona. In their keynote, the Mannings will share about teamwork, leadership, motivation and their keys to success on and off the field.
From the football field to the corn field, both Farm Bureau members and the Mannings have a long-standing history of keeping their game faces on while providing the world food, fiber, energy … and football, and they both know a thing or two about working the family business.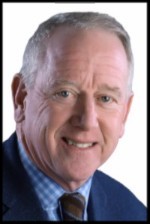 Peyton, a future Hall of Fame quarterback, embodies what it means to be a professional athlete in this day and age, including his efforts to champion numerous charitable organizations and foundations to further his positive impact on the community, including the PeyBack Foundation, which he founded in an effort to help underprivileged youth in Colorado, Indiana, Louisiana and Tennessee.
Archie, a member of the College Football Hall of Fame, enjoyed an impressive college football career at the University of Mississippi that included leading his team to the national championship game, finishing top-four in Heisman Trophy voting twice and twice being named to the All-SEC team. He was drafted with the second overall pick in the 1971 NFL Draft and continued his illustrious football career with the New Orleans Saints, Houston Oilers and Minnesota Vikings. In everything he does, Archie remains grounded and true to his "hard work means everything" mentality.
Don't be a bench warmer. Register for the AFBF Annual Conference here.