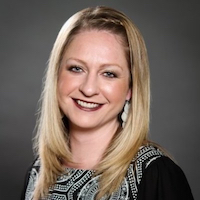 Sage Communications has named Stephanie Russell as account lead on the senior leadership team and will oversee, facilitate the execution of marketing communications plans for clients, including John Deere and NovaSource.
"As a seasoned account manager and public relations professional, Stephanie has a successful proven track-record delivering results," said Kelly Schwalbe, co-founder and partner of Sage. "Her passion for agriculture, deep-rooted industry knowledge and strategic thinking will add exceptional value to the work we produce on behalf of our clients."
Previously, Russell was an account director at AdFarm, where she planned, developed and implemented communications strategies and tactics for the Compass Minerals account.
Prior to joining AdFarm, Russell held roles as marketing communications manager and the director of public relations at Verdesian Life Sciences (formerly SFP). In her tenure at the company, she traveled extensively to operations and events to interview growers, retailers and distributors, and experienced the diverse agricultural landscape across North America. Russell became an accomplished writer and video producer, and led content-driven integrated communications campaigns to support earned, paid and owned media efforts.
Her career began in public relations at Nashville-based RFD-TV, where she contributed to television and magazine content, collaborated with cable marketing managers to promote the network and assisted with live show production.
Russell has held a leadership role with the National Agri-Marketing Association and been honored by the organization. She is a graduate of Middle Tennessee State University where she earned a bachelor's degree in mass communication.