The Farm Foundation is hosting a free forum focused on the repercussions of the British electorate vote to leave the European Union (EU). The impact is being felt across dozens of sectors, including agriculture. "What Brexit Means for the Global Food System," will take place Wednesday, July 13, 2016 from 9:00 am to 11:00 am EDT in the Holeman Lounge of the National Press Club, 519 14th St. NW, Washington, D.C. A free, live audiocast will also be available.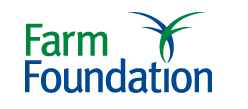 The free Forum is ideal for people who have an interest in agriculture, food and rural policy including members of Congress, congressional staff, executive branch officials, industry representatives, NGO representatives, economists, academics and members of the media.
Farm Foundation President Constance Cullman will moderate the discussion. After comments by the panelists, the floor will be opened for questions and discussion. Perspectives on the topic will be presented by:
John Dardis, Senior Vice President of U.S. Corporate Affairs for Glanbia, and the former First Secretary for Agriculture at the Irish Embassy, Washington, D.C.;
Mike Dwyer, Chief Economist for the U.S. Feed Grains Council; and
David Green, President of Greenhouse Communications, working in the agriculture, food and biotechnology sectors in the EU, South America, the Middle East and Southeast Asia.
While the event is FREE, Farm Foundation is requesting attendees pre-register if they plan on attending the event in person at the National Press Club. For those who are planning on listening to the event via the audiocast, click here to register. Following the Forum, audio and presentations will be available on the Farm Foundation website.