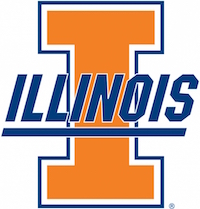 Rhea + Kaiser (R+K) has produced a new video that promotes the expected and unexpected opportunities awaiting students and graduates of the Agricultural Communications Program at the University of Illinois at Urbana-Champaign.
The video features candid interviews with Ag Communications students and alumni, and will be utilized on social and digital channels as well as recruitment meetings at high schools and community colleges.
The video opens with Ag Communications senior Kendall Herren, who states: "Ag is so much bigger than what is on that tiny little farm."
Other spokespersons take turns describing the program's curriculum, and how it is sponsored jointly by the College of Agricultural, Consumer and Environmental Sciences (ACES) and the College of Media.
Award-winning videographer and editor Patrick Barkley heads up the video team. His talents with the camera and in editing have earned him three Emmy awards, and his work has been featured in Chicago-based television programs such as "1st Look," "Open House," "Living Healthy" and "Your Money."