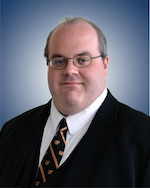 Andrew Flinn is joining Brownfield Ag News as an anchor/reporter in his home state of Ohio. For the past 15 years Flinn has been reporting new and agriculture, 14 of those with Brownfield affiliate WKTN.
"Andrew's years of experience covering news and agriculture for local radio stations in Ohio makes him a great addition to the Brownfield team," says Cyndi Young-Puyear, Director of Brownfield & Ag Operations.
Flinn holds a degree from the University of Findlay in communications and public relations, as well as an associate degree in broadcast production and engineering.  He has a been involved in agriculture in a variety of ways, serving as a member of the Hardin Country 4-H Advisory Board, Hardin Coutry  Agriculture Hall of Fame Committee and the Hardin County Ag Council. He has also been involved in the Hardin County Chamber of Commerce & Business Alliance and the Kenton Kiwanis Club.