Mallorie Wipple and Kyndal Reitzenstein will be working with the AgChat Foundation this summer as communications interns. Wipple will be responsible for coordinating communications efforts while Reitzenstein will be working with the Ask the Farmers initiative.
"As our organization grows at a rapid pace, adding a second internship to the summer program was imperative. Ms. Wipple and Ms. Reitzenstein bring impressive credentials to the table," said Jenny Schweigert, executive director of the AgChat Foundation. "We are thrilled to expand our support of our industry's young leaders and assist in rounding their skill sets."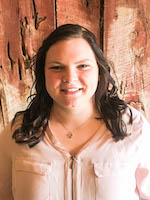 Wippel is a senior at The Ohio State University majoring in Agricultural Communications. Growing up on a swine and grain farm in central Ohio has instilled in her a love for the industry. In her free time she enjoys creating branding content for beginning businesses so they can share their agriculture story with others.
"I am excited to serve as the Communications Intern for the AgChat Foundation," said Wipple, "This experience will further my goals to advocate for the agriculture industry as I hone my social media skills and communications expertise."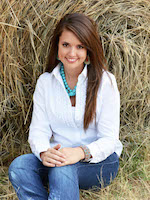 A native of Colorado and Oklahoma State University student, Ms. Reitzenstein brings the community her experience as a photographer and graphic curator. She grew up on a cattle operation raising primarily Angus cattle while also showing both cattle and pigs nationwide. Reitzenstein has been a member of the National Champion Meat Animal Evaluation Team and the Reserve National Champion Livestock Judging Team. She has also served on multiple communications teams for national magazines.
"I hold the agricultural industry near and dear to my heart," said Reitzenstein, "I am beyond excited to work with the Ask the Farmers team to expand my knowledge about social media and advocating for agriculture."
The Foundation will also be offering a fall internship program this September.