The National Corn Growers Association (NCGA) has made some staffing realignments to place a renewed emphasis on demand under the newly created Market Development Department.
The Market Development team adds two new members from current staff as Max Starbuck and Susan Powers join that department. In his new role, Starbuck will serve as Director of Market Development and focus on working with the livestock industry and identifying and promoting new uses of corn. Susan Powers will retain the title of Communications Manager, but will drive new efforts to reach customers and consumers with messages about corn's sustainability and versatility.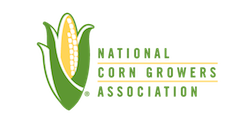 The Production and Sustainability Department will also undergo shifts in responsibilities. Rachel Orf, who will add water quality initiatives to her responsibilities, will now be the Manager of the National Corn Yield Contest and Sustainability. Dr. Richard Vierling, who will relinquish new uses programs to Starbuck, will now lead AMCOE in addition to existing duties as the Director of Research. As Nathan Fields will add responsibility for issues such as crop inputs and pollinators, his title will become Director of Biotechnology and Crop Inputs.
As the work of our Soil Health Partnership has grown, Dr. Nick Goeser will be promoted to director to reflect his increased responsibilities. Goeser will continue to be involved with Field to Market. As such, he will become the Director of Soil Health and Sustainability.
All staff changes effective October 1, 2015.