During the InfoAg Conference I met Thad Simons and Matt Plummer of The Yield Lab. This relatively new venture was created with a vision to "Accelerate, mentor, and cultivate AgTech innovation that builds a sustainable, food secure future for all." Thad and Matt were attending the conference to visit with several companies and discuss their current investment needs. Here's the process of working with The Yield Lab.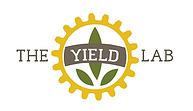 We invest in early stage AgTech companies that have creative and innovative solutions in the agriculture space. Through $100,000 in funding, world class mentoring and support, and the agriculturally solid framework of St. Louis, Missouri, selected companies complete our 9 month cohort ready to introduce critical solutions to the agriculture field. We are excited to be doing our part to help make St. Louis the city with solutions and the gateway to a more food secure future.

Speaking from personal experience a start up company needs more than just a check for money. I believe that if I had the added value of investor time and attention one of the first start ups that I was involved in would have thrived.
The Yield Lab will have a fall submission period for new companies seeking this type of assistance. In the first round Yield Lab selected six companies to work with.
Listen to my conversation with Thad and Matt in this week's program: The Yield Lab