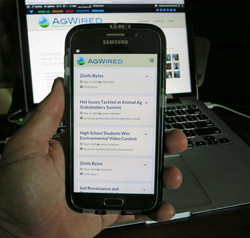 I promised you a review of the new Samsung Galaxy S6 phone. It's that time. I've been using this phone for several weeks now and have included a Tech 21 minimalist case and screen cover.
My go to and main phone is an iPhone 6 but I carry this second phone with a different carrier (Verizon) to make sure I always have service and a hot spot. I have many of the same apps on both phones but still find I like the iOS versions of many of them better. However, this phone is beautiful. It is the best Android phone I've owned or tried to date. It is a solid and fast operating option to an iPhone 6. I think Samsung has a winner here. The latest version of Android is a plus factor since Samsung has included it with the S6 and pushed it out to the S5's.
The slightly bigger than the iPhone display on the S6 is really nice to look at. But I prefer the more slender iPhone for one hand tapping. The battery life is about the same for me compared to my iPhone 6. I get a day or more depending on how much activity I'm conducting on the device. The S6 is enabled for power mat charging too btw.
The camera on this phone takes photos that I have already used to post onto AgWired and other websites or social media channels. I think we've reached a point with these cameras that the level of quality is about right where most consumers and even business need them to be.
I'm not writing this to be an in-depth technical critique of the S6. You can find many of those online. However, I would recommend this phone to anyone for any use.