Last week the Environmental Protection Agency made history when it released its Clean Power Plan proposal – an attempt to reduce carbon dioxide emissions from utility plants by 30 percent from 2005 levels by 2030. The EPA already has other pollution regulations (greenhouse gas emissions) on the utility sector. According to the EPA, utility plants are the single largest source of carbon pollution in the U.S.- even more than what is emitted in the transportation sector.
While many groups were thrilled with the proposal, many in the agricultural sector are not happy with the proposed Clean Power Plan. According to the American Farm Bureau Federation (AFBF), the proposal will harm the nation's economy, rural communities and America's farm and ranch families if implemented. (In a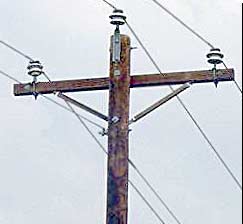 recent post I discussed the fact that agriculture is one of the largest electricity sectors in the U.S.).
AFBF said the EPA's attempt to impose a 30-percent reduction in carbon dioxide on the nation's power plants will lead to higher energy prices. Farmers would face not just higher prices for electricity, but any energy-related input such as fertilizer. Rural electric cooperatives that rely on old coal plants for cheap electricity would be especially hard hit.
"U.S. agriculture will pay more for energy and fertilizer under this plan, but the harm won't stop there," American Farm Bureau Federation President Bob Stallman said. "Effects will especially hit home in rural America."
Stallman noted that this announcement came on the heels of EPA's Waters of the United States" proposal that would unlawfully increase the agency's role in regulating America's farms under the Clean Water Act. AFBF responded with a formal campaign to "Ditch the Rule," and other ag organizations are supporting this campaign.
"The greenhouse gas proposal is yet another expensive and expansive overreach by EPA into the daily lives of America's farmers and ranchers," Stallman added. "Our farmers and ranchers need a climate that fosters innovation, not unilateral regulations that cap our future."