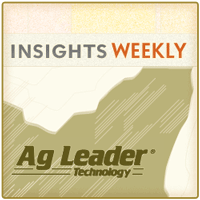 Whether it's good (hopefully!), bad or "help me before I throw this thing out into the field and run over it", Ag Leader's customer support staff wants to hear from you. And during busy seasons such as planting and harvest, customer support specialists are on hand extended hours to be sure that across all time zones, day or night, if you have a question in the field you can get an answer over the phone.
They may be called the silent heroes of the day, but Jordan Dittmer, Ag Leader Machine Guidance Support Supervisor, says, "We're here to help. If you have something going on and you don't tell us, we can't help you. We want to hear from you."
Listen to Dittmer explain
So think of these silent heroes as your next door neighbor, even though they may be thousands of miles away. In fact, most of the support staff are farmers just like you!
Listen to Dittmer explain
You can find Ag Leader's 2014 Tech Support Extended Hours schedule here.
On behalf of Ag Leader's support team, we wish you a safe, successful 2013 planting season!
Become a fan of Ag Leader on Facebook today, and get the latest precision ag videos on the YouTube channel. For more information about Ag Leader products and services, or to visit the blog site, go to www.agleader.com.