The Human Society of the United States (HSUS) has been forming "Ag Councils" around the country, most recently in Missouri, with the stated purpose of fostering "better animal welfare and environmental stewardship." The councils – which have also been been formed in Colorado, Iowa, Nebraska, North Carolina and Ohio – are made up of farmers, ranchers and conservationists, but some are understandably skeptical.
Wes Shoemyer, former state senator and "sustainable" farmer from Monroe County, MO., is one of the new Missouri Agriculture Council members. "Over the last few decades farmers have been driven off of the land by industrialized agriculture and it has drained our rural economies," he said. "We need to reinvest in these communities by promoting independent farmers and sustainable agriculture, and I'm happy to work with the HSUS to do that."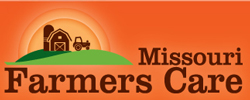 Since Shoemyer has just formed a PAC called "Missouri Food For America" opposing the state's Farming Rights constitutional amendment that will be on the ballot this fall, the Missouri Farmers Care agriculture coalition is suspicious of his intentions. "HSUS can't be trusted," said coalition chairman Don Nikodim. "Even a failed politician like Wes Shoemyer should be ashamed of selling out Missouri farmers."
"The Missouri Farming Rights Amendment, is a common-sense way to protect Missouri family farmers from those who want to destroy our way of life," Nikodim continued. "So, it's no surprise that HSUS, the number one threat to Missouri farmers, would create this Trojan Horse in an attempt to deceive voters and stop this essential effort."
This week's ZimmPoll touches on the topic. What are the true intentions of these ag councils? Do the farmers on them really have the best interests of agriculture in mind or are they simply orchestrating the agenda of HSUS? As a member of the agriculture community, I can't trust anything that has the mark of HSUS. As a Missourian, I fear these front groups could have a serious impact on farming and the livelihood of my family, friends and other fellow agriculturists across the state. Let us know what you think!