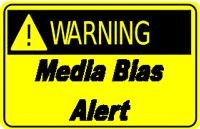 Fox News loves to point out media bias in mainstream reporting on politics in particular, but probably not when it comes to agriculture.
Fox carried an AP story over the weekend about state bills seeking to make it more difficult for animal rights activists to go undercover at agricultural operations to get video of abuse and sometimes hold it for weeks or months before alerting authorities. Reasonable enough, unless you are the Humane Society of the United States (HSUS) which is vehemently opposed to such legislation.
The media bias in the story was clearly on the side of HSUS, quoting three different HSUS spokespersons and only one agricultural organization person. Two other quotes supporting such legislation were from a California assembly staffer and a spokesperson for the American Legislative Exchange Council, a state level public policy organization.
There was one interesting item in the story that raised a question in my mind about USDA's plans to furlough meat inspectors under the sequester. According to the story, last year USDA created "24 new positions in the Food Safety Inspection Service were dedicated to humane handling." Now, the quote was attributed to a "high-ranking food safety official not authorized to speak publicly" – which makes one question its accuracy – but if it is true, you have to wonder if the sequester will impact those positions as well. Just sayin'.