Developing new technologies to deal with herbicide resistant weeds is a major directive for agricultural crop protection companies, and a big announcement in that arena was made this week at the American Seed Trade Association (ASTA) CSS 2012 and Seed Expo by one of the event's major strategic partners, Dow AgroSciences.
In collaboration with M.S. Technologies, Dow unveiled Enlist E3™ soybeans as the brand name for the industry's first-ever, three-gene herbicide tolerant soybean to provide tolerance to 2,4-D product, glyphosate, and glufosinate. The technology was submitted for regulatory approval in August 2011 and is anticipated to be launched in 2015 pending U.S. and import country approvals.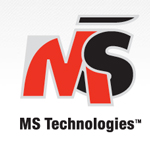 "Enlist E3 soybeans will set the new standard for weed control and yield performance in soybeans," said Lauren August, M.S. Technologies. "This first-ever three-gene stack event has been packaged in high-yielding elite germplasm from M.S. Technologies which, when combined, will allow growers to maximize per acre profits."
I talked with Damon Palmer, Enlist weed control system commercial lead for Dow, at the ASTA Seed Expo. "It's going to be really important that we maximize the tools that farmers have to control weeds and so those three herbicide tolerances will provide farmers flexibility and tools into the future to manage weeds," he said. Enlist E3 soybeans will be brought to market in high-yielding varieties, widely available in multiple brands. "The business objective is to broadly license this throughout the industry," said Damon, noting that they were able to meet with many companies interested in the technology at that ASTA 2012 Expo.
Damon says involvement in ASTA is important to Dow from both a business and policy perspective. "This is a high technology business and so it's really important that we're together and we can push forward policies that advance the seed industry," he said.
Listen to my interview with Damon here: Interview with Damon Palmer
ASTA-CSS Photo Album