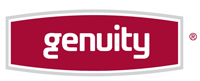 Just in time for the 4th of July holiday week, a great time for grilling, Monsanto announces the GENUITY® RIB COMPLETE® RECIPE CHALLENGE. Top recipes will win a Big Green Egg® Grill with accessories and Genuity RIB Complete Corn Blend.

The Genuity® RIB Complete® Recipe Challenge has officially kicked off, and farmers are invited to submit their tastiest recipe for barbecue ribs. Entries can be submitted online, at www.Genuity.com/RecipeChallenge, from July 2 through Aug. 3, 2012.
The contest is sponsored by Monsanto through its Genuity RIB Complete refuge-in-a-bag products and will be judged in cooperation with the National Barbecue Association. Judging will consist of two phases:
Judges will read all recipes and then select three regional finalists in each of five regions (for a total of 15 regional finalists) based on originality, expected ease of preparation, how the ingredients complement each other, and expected taste, appearance and tenderness.
Those 15 finalist recipes will then be prepared and one regional winner for each region will be selected based on actual taste, appearance and tenderness. One of the five regional winners will be selected as the national winner using these same criteria.
All five regional winners will receive a Big Green Egg® large grill with stand, rib rack, 3-piece barbecue tool set and other accessories valued at approximately $1,320. The national winner will also receive a $5,000 seed credit for Genuity® SmartStax® RIB Complete™ corn blend or Genuity® VT Double PRO® RIB Complete™ corn blend for the 2013 growing season. The other four regional winners will receive a $1,000 seed credit redeemable for the same corn blend(s).
Both corn products are single-bag refuge management solutions, providing convenience and time savings by eliminating the need to plant a separate, structured insect refuge in the Corn-Growing Area. Genuity SmartStax RIB Complete provides multiple modes of action for protecting against above and below ground insects, including full-season corn rootworm control. Genuity VT Double PRO RIB Complete offers two ways for controlling above ground insects, including corn earworm.
The Genuity RIB Complete Recipe Challenge is open to farmers, at least 18 years of age, in the following states who planted at least 250 acres of corn during the 2012 growing season: Iowa, Indiana, Illinois, Michigan, Minnesota, North Dakota, South Dakota, Nebraska, Missouri, Kansas, Pennsylvania, Virginia, Ohio, Wisconsin and Colorado. Professional chefs/cooks and recipes published in cookbooks are not eligible to enter or win.
The National Barbecue Association was established in 1991 to promote recognition of the barbecue industry. Its members include restaurateurs, caterers, pitmasters, competitors, backyard enthusiasts, writers, vendors and suppliers.
Contest rules can be obtained on the contest entry site, www.Genuity.com/RecipeChallenge, or by sending a request with self-addressed stamped envelope to Genuity RIB Complete Recipe Challenge, c/o OsbornBarr, 914 Spruce, St. Louis, Mo., 63102. Recipes can also be submitted by mail to this same address.