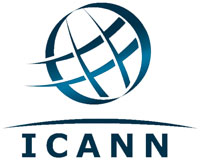 There's no dots for agriculture, corn, or cows on the list of nearly 2000 new generic top-level domain (or gTLD) name applications announced yesterday by the Internet Corporation for Assigned Names and Numbers (ICANN).
There's .beer but not .beef, there's .porn but not .pork, there's .soy but not .soybean. There is .farm on the list, by one of several companies that paid $185,000 per name to apply for multiple generic domains, and Farmers Insurance has applied for .farmers. DuPont and New Holland both applied to have dot domains, but Pioneer was requested by a Japanese company and there is no .JohnDeere on the list. No .BASF or .Monsanto or .Syngenta, either.
The application window for the gTLDs opened in January and closed on May 30. The full list of nearly 2,000 applications, including duplicates for popular names like .app and .blog, was revealed yesterday starting a 60-day public comment period to allow anyone to object to the domain being awarded. Introducing the list on Wednesday, ICANN chief Rod Beckstrom said, "The internet is about to change forever." Well, maybe by sometime next year. All the applications need to be reviewed, and multiple applications for the same name need to go through an arbitration process. The winners will get the chance to pay $25,000 a year to keep the domain extension and do whatever they want with it.

See the entire application list here.