Family, friends, farmers and fellow Iowans are saying goodbye this week to beloved "Market to Market" host Mark Pearson, who died suddenly last Sunday.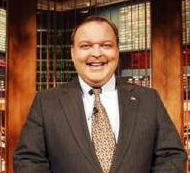 Mark's visitation will be held at the Hy-Vee Conference Center in West Des Moines today from 4 to 8 p.m. Funeral services will be held at the Plymouth Congregational Church on Friday, June 8 at 11 a.m. In lieu of flowers, memorial contributions may be directed to Heifer International P.O. Box 8058, Little Rock, Arkansas 72203-8058.
Read the full obituary on Mark from the Des Moines Register here.