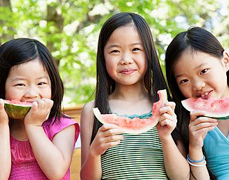 Results of a recent survey of grocery and restaurant executives signals an opportunity for the supply chain to provide retailers better support and alignment to address challenging issues in animal agriculture.
Conducted by the Center for Food Integrity (CFI), the survey asked questions of QSR and procurement managers from 10 leading food industry retailers, including Walmart, McDonalds, Burger King, Marsh Supermarkets, Bob Evans, Giant Eagle, Wakefern Food Corp., Sodexo, Inc., Brinker International and Harris Teeter.
Using quantitative and qualitative methods, conducted both by phone and online, the survey was intended to provide feedback and stimulate discussion in an effort to improve supply chain alignment on critical issues facing animal agriculture.
Specifically regarding meat, milk and eggs, each respondent was asked for their thoughts regarding practices "on farm" and "during processing" that result in safe food; humane treatment of animals; sustainable protection of natural resources and; the nutrition of products. Further, the survey asked about their thoughts on the safety of food derived from animals treated with antibiotics; animals treated with hormones and; foods using biotechnology in their production.
Responses to each of those questions showed a significant need for additional, fact-based information about these issues, created to support retailers and restaurateurs.
And in a recent ZimmPoll that asked the question, "Which group should restaurants consider experts on animal care?", 48% said Farmers, 35% said Veterinarians, 16% said Ag Industry, 1% said Activists and no one selected Government.