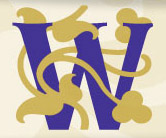 Women in the agribusiness and food sectors are relatively few, and it is a challenge to convince career-minded women to consider these industries. However, this group is one of great talent, drive and success – an important assembly that if brought together could grow in strength, knowledge and number.
HighQuest Partners is bringing this opportunity to life with the inaugural Women in Agribusiness Summit, to be held Sept. 16-17, 2012, in New Orleans. This event will encourage the sharing of industry ideas in a comfortable networking environment that fosters learning, growth and business development while helping to mentor the next generation of successful women in the agribusiness. In intimate town-hall style gatherings, women from all levels across the agricultural value chain will participate in dynamic dialogue, designed to advance their knowledge and professional network within the industry through positive and productive interactions.
And, join the Women in Agribusiness LinkedIn discussion group. Periodic polls will be posted to this group as input is sought in shaping the dialogue for this event!
The early registration rate ends June 29. Save an additional 5% off the current registration rate by using Promo Code: WIAEM3. Register here.