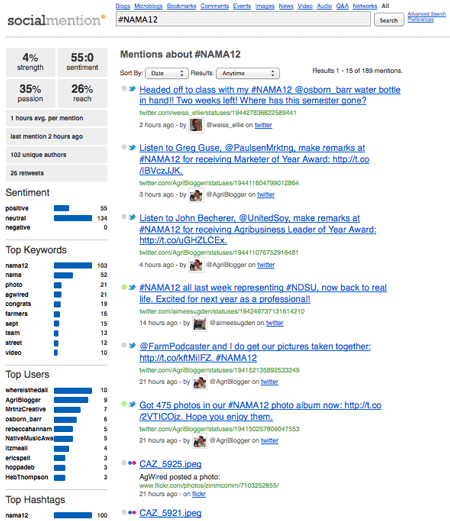 We always want to know about how to measure social media. Do you with there was some simple mechanism that just takes one click? Yeah. Me too.
Here's a graphic looking at the 2012 Agri-Marketing Conference hashtag – #NAMA12. This is using Social Mention and looking at the "all" category. I like seeing 102 unique authors and zero negativity!
It's also interesting to search the hashtag to see what you can find there.