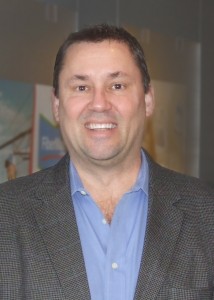 Rhea + Kaiser has named public relations professional Rob Merritt as VP, Director, Public Relations, effective immediately. Rob will lead public relations strategic planning and project implementation for all clients; oversee public relations new business efforts; and foster and build the agency's public relations team.
Rob brings more than 20 years of public relations and integrated marketing and communications experience to R+K, most recently serving as senior vice president/director of public relations with Cramer-Krasselt in Chicago, where he led successful PR initiatives for national brands such as Sealy, AirTran Airways, Crocs, Fleming's Prime Steakhouse, Heinz, Kenmore.com, Porsche, TransUnion Interactive and University of Phoenix.
Rob has extensive experience in brand planning, media relations, media training, event marketing, community relations and events, social media program implementation, external and internal corporate communications, executive media and presentation training, speech writing, national crisis communications, and Corporate Social Responsibility program development and management.
Rob earned a Bachelor of Science in journalism degree from the William Allen White School of Journalism at the University of Kansas. In addition to his career in public relations, he owns Merritt Distributors, LLC, an Illinois wine distribution business.