It's official. Novozymes now owns EMD/Merck Crop BioScience. The acquisition was announced last December and completed this week.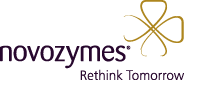 "We're excited to bring these two innovative companies together to help farmers produce more and better food, feed, fuel, and fiber while minimizing the environmental footprint," says Thomas Videbæk, Executive Vice President of Novozymes.
Novozymes purchased the company because it felt it complemented it's existing biological business. They believe that this acquisition will accelerate the development of new products and better meet farmers' current and future needs for sustainable solutions.
"With the wider range of expertise and greater capacity for research and development, we'll be able to introduce new products into the market quicker than before," said Videbæk. "The acquisition expands our business reach, enabling us to deliver more value to more farmers globally."