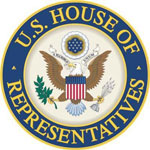 With debate on the next farm bill expected to begin in earnest next year, the make-up of the House Agriculture Committee will be significant – and after yesterday's election there will be lots of new faces.
While Chairman Collin Peterson was re-elected, he will no longer be chairman with the Republicans in control. What is really amazing is that 16 of the 28 Democrats on the House Ag Committee were defeated – over half! On the Republican side – not a single member lost their election. Only Jerry Moran of Kansas will no longer be in the U.S. House as he won his bid for the open Senate seat in that state.
The Senate Ag committee fared better, mainly because most of the members were not up for re-election. However, Chairman Blanche Lincoln of Arkansas was soundly defeated, as was expected.
It will definitely be interesting to see what happens next!
By the way – the HSUS backed "puppy mill" proposition in Missouri unfortunately passed. It was looking really good early on, with the No votes running over 60% – until the St. Louis and Kansas City ballots started coming in and the balance changed. Missouri is kind of a microcosm of the U.S. with our very own East and West coasts that have a whole different viewpoint compared to the rest of the state!
So, will Prop B really "save the puppies?" Farm broadcaster Tom Brand of KFEQ in St. Joseph, Missouri had an interesting take on that yesterday on Facebook. "The Humane Society of the US says there's 200,000+ dogs in MO w/ 1,400 licensed breeders. A limit of 50=70,000. What about the remaining 130,000? MO's 350 shelters (that HSUS doesn't help) would have to take 350+ dogs by 12/31. If they're not rescued, killed or moved to another state – 83,000 dogs will be killed. HSUS says 64% of dogs that go to shelters don't leave." Nice job, HSUS! I'm sure those puppies will be thanking you.