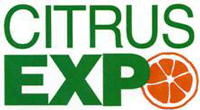 The Florida Citrus Expo has a sold out trade show this year and pre-registration is strong. It's the 19th year of the show.

More than 150 exhibitors are scheduled to show off their goods on Aug. 18-19 at the World's Premier Citrus Expo at the Lee Civic Center in Fort Myers.
Attendance is free both days to bona fide grove owners and managers, citrus production managers, professional crop advisers, association representatives, board members and the citrus research community. For easiest entry and to help the Citrus Expo team develop the best head count for event planning, those expecting to attend either or both days of Citrus Expo are encouraged to preregister at www.CitrusExpo.net or by calling 352-671-1909. Advance-registration brochures have been distributed industry-wide, and registration will be available at the door as well.