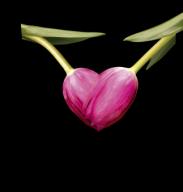 Flower farmers rejoice. There's now a website which will help more guys make better buying decisions just in time for Valentine's Day.

Savedbythebud.com is a free site that combines information, illustrations, Flash video demos, common sense and some wit to show why flowers should be major weapons in any man's struggle to win the affections of the opposite sex. It was created by the Netherlands Flower Bulb Information Center (NFBIC), in Danby, Vt.
The site shows the type of guy who might normally discount flower power exactly why and how he should use nature's chick magnets to his advantage. The idea is backed up by science.
According to recent research by Rutgers University scientists, women not only like flowers, they're physically and positively affected by a gift of flowers and the effects linger for days.

So there you have it guys. Go get some flowers.