This multi-state ZimmCast is about satellite radio with an interview with XM Satellite Radio VP, Roderick McKenzie.
Roderick talks about some interesting data applications using their satellite system and I asked him about using it for agricultural information and marketing to rural audiences. He says that's something they're very interested in.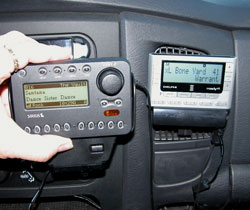 I am also doing a side-by-side comparison of both Sirius and XM on my trip across country. Call it "Dueling Satellite Radios."
Listen here:

ZimmCast 73 (16 min MP3)
The ZimmCast is the official weekly podcast of AgWired which you can subscribe to using the link in our sidebar. You can also subscribe in iTunes.