Thanks to the growing "gig economy" we can now easily get an Uber or Lyft, get food from different restaurants with GrubHub or DoorDash, find a babysitter or a handyman and more, all with our phones. Now the gig economy is coming to agriculture.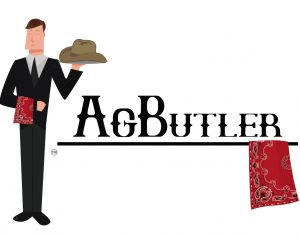 AgButler is a gig economy platform that serves as a solution to a rural labor shortage by providing on-demand jobs giving farmers and ranchers access to a high-quality labor force while boosting rural economies.
"We're going to be connecting producers with quality laborers within a certain mile radius of the producers' operations," said Kevin Johansen, AgButler president and CEO, who notes that it has become increasingly difficult for farmers and ranchers to get help they need in a timely manner for jobs such as working cattle, baling hay, or transportation.
Johansen says the app also offers an opportunity for producers to make some extra money. "Young producers like myself, going back to the family farm, we could have some flexible time in our schedule so we could spend a couple of days a week and pick up some extra gigs," he said.
AgButler has been chosen as one of the top ten semi-finalist teams in the American Farm Bureau Federation Ag Innovation Challenge at the 101st annual meeting starting this Friday in Austin, Texas, which Johansen says is a great opportunity for them to introduce the app to a wide audience.
Johansen encourages both producers and laborers to join AgButler's First Service list and be the first to sign-up as hiring and/or skilled labor.
Learn more about AgButler in this interview with Kevin.
Interview with Kevin Johansen, AgButler (12:57)