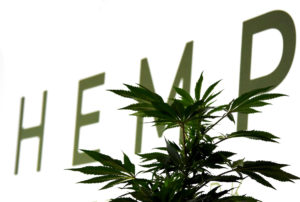 The burgeoning hemp industry got some early Christmas gifts last week as it celebrated the one year anniversary of the 2018 Farm Bill which legalized hemp farming in the U.S.
EPA approved adding hemp to the use sites of 10 pesticides. Nine of the products are biopesticides and one is a conventional pesticide. As EPA receives additional applications to amend product labels to add use on hemp, the agency will process those applications on an ongoing basis and update this list.
The new budget passed by the U.S. House includes $16.5 million for the USDA to implement the hemp provisions and another $2.5 million for the research of hemp production systems through Agriculture Research Service (ARS) sites nationwide. Also included are measures urging the FDA to issue formal enforcement discretion guidance for CBD products and directing the Farm Credit Administration to offer services to hemp producers and businesses.
In addition, USDA extended the public comment period for the Interim Final Rule (IFR) for Establishment of a Domestic Hemp Production Plan by 30 days until January 29, 2020. Vote Hemp requested the extension in conjunction with the American Herbal Products Association and Hemp Industries Association, along with other stakeholders that had expressed the need for an extension of time. USDA published the interim final rule on Oct. 31.