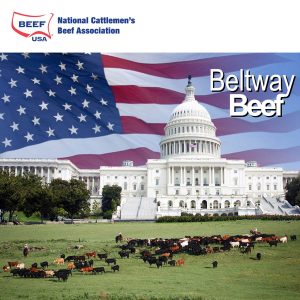 The latest episode of the National Cattlemen's Beef Association's Beltway Beef podcast features comments from the association on all the news that came down last week, including the new water rule and the new farm bill.
Allison Rivera discusses the final 2018 Farm Bill that is on its way to the White House for President Trump's signature, Scott Yager discusses this week's rollout of a new and improved water rule, and Kent Bacus reviews NCBA's testimony on trade with Japan and previews his testimony about efforts to gain access to the European Union.
Beltway Beef is a weekly podcast from NCBA in Washington, D.C., giving an up-to-date summary of top policy initiatives.