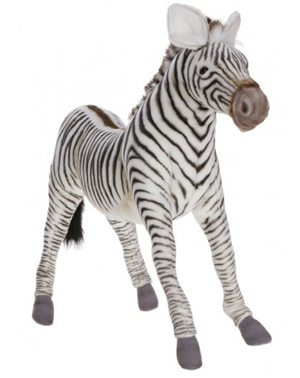 Meet Zimmie the Zebra. This rare pygmy zebra has been homeless for some time as habitat in her native land of Zambia has been disappearing. When I found out about this I called Brian Rund, Nufarm, because he and I had worked on a zebra home placement project during Potato Expo earlier this year. During that show we helped Chip, a full sized zebra, find a new home in Canada. So, with that experience behind us are working together again during the Agri-Marketing Conference to find a new home for Zimmie.
Here's how it will work. You stop by the ZimmComm booth during the Agri-Marketing Conference Connection Point trade show (booth 417-419). Use a Zelfie stick to take your picture with Zimmie and post that to #NAMA16 and #ZimmieZebra and @AgWired. After the end of the Connection Point all Zelfies will be judged for creativity and quality. One lucky person will take Zimmie home and provide her with a nice environment to live in.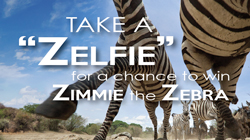 Although zebras have been taking zelfies for a long time they were first introduced in the U.S. by Nufarm. When you take your own zelfie you will get to keep your zelfie stick as long as supplies last. This is one way you can do your part to preserve the NAMA wildlife.
I spoke with Zimmie by phone this morning. Her voice was not very good because she's been doing so many interviews as she travels to the United States to find a new place to live. In fact, she had just completed a long live interview with Wolf Blitzer on CNN. I'm sure she'll be in top form next week.
Zimmie is hoping that her new caretaker will have good hay (alfalfa mixed with timothy) and beer. She likes beer as you'll hear in our interview. Hopefully she'll be able to sample some Boulevard Brewing products during the conference.
We're really hoping to see you in Kansas City next week!
Listen to my interview with Zimmie here: Interview with Zimmie The Zebra