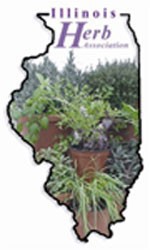 The Illinois Herb Association will celebrate this month's Earth Day festivities during the 2016 HerbFest. The event will be held April 16 in Chillicothe, Illinois, at Chillicothe Public Library.
"The annual HerbFest was previously held in June and September, but this year will be moving to April in order to celebrate Earth Day and build nature into the program," said Megan Greenhalgh, president, Illinois Herb Association. "We're really looking forward to attracting more growers and herbalists with this schedule change."
The event's sessions will be hosted by a variety of speakers on several topics, including "Wild and Free – Harvest the Weeds," "Herbs from the Garden to the Table," and "An Herb Transplanting Workshop," and attendees will also travel to Luthy Botanical Gardens for a short program, "Tremendous and Tantalizing Trees," and a tour of the gardens.
The event is open to the public, with registration fees of $40 for Illinois Herb Association members and $45 for non-members. Pre-registration is due by April 8, and on-site registration will take place from 8:45 to 9:15 the day of the event. Same-day registration does not guarantee lunch.
Those interested in attending can download a registration form here.