The Environmental Defense Fund (EDF) and partners have been awarded a $960,000 Conservation Innovation Grant (CIG) from the USDA to help almond and corn farmers increase fertilizer use efficiency, improve soil health, reduce nitrous oxide emissions, and expand the potential of fertilizer protocols to generate carbon credits from agriculture.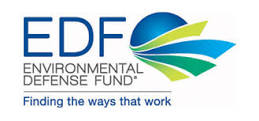 "This project will demonstrate how growers implementing enhanced nitrogen management processes on both annual and perennial crops can participate in carbon markets, setting the stage for significant reductions in nitrous oxide emissions," said Sara Kroopf, agricultural project manager at EDF. "This is a win-win for the environment and for growers' bottom lines."
The program builds upon a California Air Resources Board (CARB) cap-and-trade market approved for rice growers earlier this year, a carbon offset protocol for crop-based agriculture. EDF will work with growers across the U.S. to develop a multi-farmer pilot project which will demonstrate and quantify how growers can alter farming practices to prevent nitrogen losses to the air and thereby reduce nitrous oxide emissions.
Farmers spend up to 50 percent of their input costs on fertilizer, even though on average, only 50 percent of fertilizer applied is absorbed by crops. The excess fertilizer runs off into waterways where it can lead to algae blooms and decreased water quality, and is released into the air in the form of nitrous oxide, a greenhouse gas (GHG) 300 times more powerful than carbon dioxide. Nearly 75 percent of U.S. nitrous oxide emissions come from agricultural activities such as applying fertilizer and other cropping practices.
"Agricultural retailers are more interested in sustainability than ever, because it reduces risk and provides a competitive advantage," said Matt Carstens, Vice President of United Suppliers, a cooperative of 560 locally controlled agricultural retailers who operate nearly 2,500 retail locations throughout the U.S. and Canada. "That's why we created the SUSTAIN™ platform, which combines a set of proven, effective tools that improve nutrient efficiency and a reduction in soil erosion, while enhancing productivity. USDA's support will help bring the platform to scale across the Midwest."