After following along on AgWired last week you may have a better understanding of the National Agricultural Aviation Association but after listening to this week's ZimmCast you'll have an even better one. That's because I interviewed NAAA Executive Director, Andrew Moore and he tells us all about it.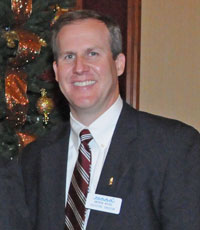 Andrew has a farm background which fits in very nicely with the job of representing aerial applicators across the country in Washington, DC. He says they lobby on behalf of their members and represent them in front of key regulatory agencies like the EPA. Another big element of their member services focuses on training and safety. Andrew says they've seen a big increase in the number of acres that members have flown over based on FAA data that shows number of hours in the air. He says that since 2006 there's been an almost 50 percent increase in that number!
Thanks once again to BASF for sponsoring our coverage of the NAAA Convention.
The program this week ends with music from the Podsafe Music Network. This one is called "Flying Away" from Empyrion. I hope you enjoy it and thank you for listening.
You can download and listen to the ZimmCast here:

ZimmCast 199 (19 min MP3)
Or listen to this week's ZimmCast right now:Interview with Andrew Moore - ZimmCast 199
The ZimmCast is the official weekly podcast of AgWired which you can subscribe to using the link in our sidebar. You can also subscribe in iTunes