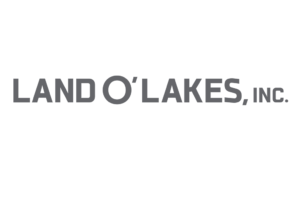 2020 was a pretty good year for Land O'Lakes, Inc., reporting a 29 percent earnings increase over 2019.
The farmer-owned cooperative reports net sales of $13.9 billion and net earnings of $266 million for the year ending December 31, 2020, compared to net sales of $13.9 billion and net earnings of $207 million in 2019. Net Earnings improved $59.1 million compared to the prior year despite the economic challenges and volatile market conditions due to impacts of the global COVID-19 pandemic.
President and CEO Beth Ford said, "We focused on growth in a challenging environment by standing up e-commerce across the business units as everyone moved online, developing revenue options for farmers and working to offset significant market declines."
2020 earnings strength was driven by improved performance in our core Dairy Foods and Animal Nutrition businesses. Dairy Foods earnings were higher due to strong sales of our retail products including butters and spreads and our Kozy Shack product lines, which more than offset volume declines in Food service and the impacts of commodity market volatility.
Animal Nutrition earnings were also higher due to growth in all lifestyle species – animals like backyard flock and horse – and improved performance in Premix. Crop Inputs earnings were lower as Crop Protection margins were compressed due to unfavorable product mix driven by grower buying decisions and basic manufacturers lowering prices. Crop Inputs showed improved performance in both its Crop Nutrition and International businesses while leveraging its investment in digital sales platforms to help its network of brick-and-mortar retailers avoid service disruptions throughout the pandemic.
More information about the company's 2020 performance can be found at www.landolakesinc.com/investors.