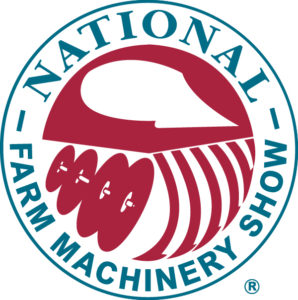 I was really hoping this would not happen but considering what other shows are having to do it is not surprising. I've learned that virtual trade shows are pretty expensive and time consuming to put together. I would think the National Farm Machinery Show would be a massive effort to try to do for a show like this. And this includes the Championship Tractor Pull too.

National Farm Machinery Show (NFMS) and Championship Tractor Pull announced scheduled events will be postponed until February 16-19, 2022. Despite initially planning to continue the shows this March, the ongoing uncertainty surrounding the COVID-19 pandemic has led show management to make the difficult decision to postpone events until next year.
"The health and safety of our guests, exhibitors and coworkers is our highest priority and unfortunately the best way to keep them safe is to postpone the show. Postponing the National Farm Machinery Show and Championship Tractor Pull was not made lightly , but in consultation with exhibitors, pullers, sponsors, and attendees who are a valuable part of our decision-making process" said President and CEO of Kentucky Venues David S. Beck.
The National Farm Machinery Show is held annually at the Kentucky Exposition Center and is the largest indoor farm show in the country consisting of 1.2 million square feet of sold-out exhibit space. The show is a key player in the global agriculture industry featuring the most comprehensive display of equipment, services, and technology.
Held in conjunction with the farm show, Championship Tractor Pull draws more than 70,000 fans in person and online from across the globe to watch five action-packed pulls over the course of four days. Sponsored by Syngenta, the event draws the nation's top drivers as they compete for the title of grand champion and a prize pool of over $200,000.