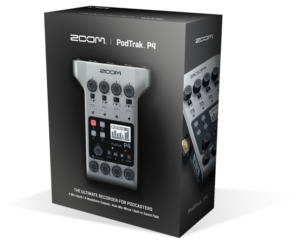 There really hasn't been much in the way of exciting new gadgets for the podcaster lately. Of course there are always new microphones, especially ones that connect to a mobile device, but we're talking about good portability/features/quality. This one looks promising. Click through to see the full specs.

THE ULTIMATE RECORDER FOR PODCASTING
Compact, affordable, and loaded with features, the PodTrak™ P4 makes it easy to capture professional quality audio wherever you're recording your podcasts.

Now you can connect multiple microphones/headsets to this little device, connect to a call via your mobile device and record your podcast wherever you are. I can see this cutting down on editing time. But, let's keep in mind that we will want to use this without a mask, closer than six feet and where your guests are. I guess we can cross that bridge when we have to.