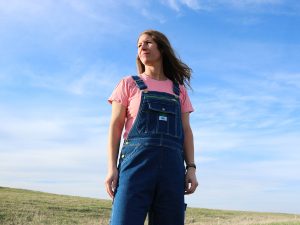 Just recently Liberty announced the reintroduction of its line of women's bibs. Liberty provided a selection of bibs to Laura Handke's sister, Toni Clary, for her to try in her work as a large animal vet technician. From her comments I think she likes them. Laura, who helps us out with on-site content creation, took the photos.
"I own a lot of overalls and my Libertys are the first pair I reach for. The large, zippered utility pocket and their soft cotton feel are the two features that convinced me to own a pair in every color!"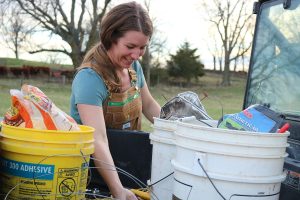 Some other comments include:
Comfortable enough for every job, all day, every day
Live life on the farm in a pair of overalls that work as hard as you do
So soft and comfortable you would think they were made for a stroll
The company discontinued the female-focused products 18 years ago. Their new line includes both denim and duck bib overalls with an all-new flexible fabric technology.
You can find out more about this classic new product line here.