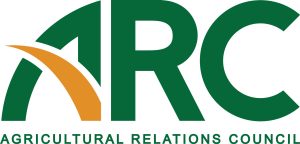 The Ag Relations Council (ARC) webinar this Thursday is all about Virtual Newsrooms For Companies and Organizations with ZimmComm president Chuck Zimmerman.
In the webinar, Chuck will answer these important questions – and more!
What is a virtual newsroom?
How can it be used in marketing, communications, and PR?
What are the resources needed to run a virtual newsroom?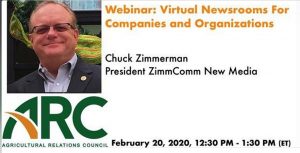 In 2005, ZimmComm pioneered the use of digital media to allow reporters to access multi-media content, such as photos and audio, to enhance their coverage of a news story or event. The content is aggregated and archived on AgNewsWire with a dedicated URL. This has become increasingly important as social media has provided the ability to "virtually" cover an event.
The added value of multi-media content for traditional and social media can be as simple as adding an audio file and a photo to a news release, or including additional multi-media on a content page, posting links on your own website, or using a service like AgNewsWire with on site content producers.
The webinar is this Thursday, February 20, 2020 from 12:30 PM to 1:30 PM (EST).