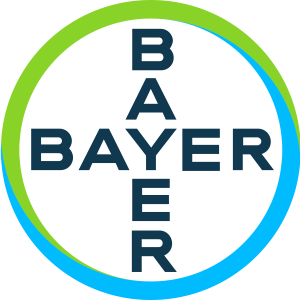 Bayer made a couple of major pipeline and innovation advancements for the Crop Science Division on Thursday.
A new herbicide molecule, "the first new post-emergence mode of action for broad acre weed control in 30 years."
Bayer announced a molecule in Phase 2 of early development which has demonstrated effective control of key resistant grasses in early research. The work demonstrates progress toward Bayer's long-term commitment to investing approximately 5 billion euros in additional methods to combat weeds over the next decade. Discovery of this molecule is being complemented by a discovery-phase program to identify and develop a corresponding biotechnology trait to convey herbicide tolerance and initial approaches are under evaluation.
Short stature corn development advancing, will provide environmental sustainability benefits.
Shorter stature will also help improve standability, including better green snap and stalk lodging tolerance, helping reduce crop loss from challenging environmental conditions such as high winds from extreme weather. Bayer announced that both the breeding and biotechnology approaches to create short stature corn are advancing to Phase 3 and also unveiled a third pathway to short stature corn, a Discovery Phase project that has achieved proof of concept through gene editing.
XtendFlex® soybeans is advancing to launch phase this spring in the U.S., pending regulatory approvals.
This product builds on the foundation of Roundup Ready 2 Xtend® soybeans and adds tolerance to another herbicide, glufosinate. Beyond XtendFlex®, Bayer advanced both fourth- and fifth-generation soy herbicide tolerant traits, leading the industry with tolerances to six herbicide classes expected to be launched by 2030.
Liam Condon, member of the Bayer Board of Management and president of the Crop Science Division, and Bob Reiter, head of R&D for the Crop Science Division, held a press conference regarding the announcements.
Bayer press call with Liam Condon and Bob Reiter 43:18