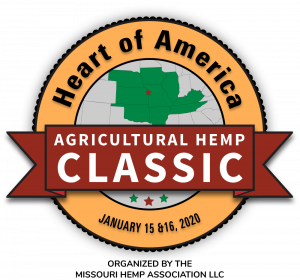 Two topics have been added to the agenda for the upcoming "Heart of America Agricultural Hemp Classic" – a hemp producer conference open to growers throughout the Midwest organized by the Missouri Hemp Association.
Attendees will now have the opportunity to hear about the "Native Prairie Hemp Subdivision", which is a small-scale lower-risk opportunity for MHA members to learn hands-on about hemp production without having to make a significant investment. They will also get to learn about the new "One-Voice Program", which is an effort by multiple hemp associations across a multi-state area to join together with one shared voice to push growers interests at a state and federal level.
The Heart of America Agricultural Hemp Classic is being held on January 15th and 16th at the Stoney Creek Hotel and Conference Center in Independence, Missouri. The conference is free for MHA members. For non-members, registration is $150 until January 10th. After that date, the registration fee will increase to $200.
Learn more about the conference in this interview with Missouri Hemp Association executive director Bill Cook.
Interview with Bill Cook, Missouri Hemp Association