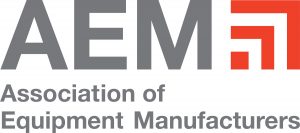 The Association of Equipment Manufacturers (AEM) and the National Agri-Marketing Association (NAMA) are teaming up during NAMA's 2020 Agri-Marketing Conference for a pre-conference workshop with content targeted specifically for small and medium-sized companies.


The event, Equipping Your Small Marketing Department to Survive and Thrive, will be emceed by Curt Blades, Senior Vice President of Ag Services at AEM, and will include three sessions:
Media Strategies for (Almost) Every Budget with Pat Reese of Rooster Strategic Solutions, this session will help small and medium-sized companies determine media priorities, become better advertising space buyers, measure success, and dig into digital.
A panel discussion with marketing pros, including Jesse Cler of CHS Inc, Dave Patterson of Krone NA, and Jennifer Todd of Empire Cat, a multi-state ag and construction equipment dealership. They'll explore timely topics like utilizing co-op funds, earning media coverage, and discussing how to localize a national brand. The panel will be moderated by Sara Steever, President of Poulsen.
The final session is a Best Practices Roundtable, drawing on the experience of all participants in working with social media, direct marketing, media strategies and much more.
The National Agri-Marketing Association is headed to San Diego, CA, for the 2020 Agri-Marketing Conference on April 15-17. The pre-conference workshop will be held Wednesday, April 15 from 12:00 to 3:00 p.m.
Learn more about the preconference workshop and AEM's support of NAMA in this interview with Curt Blades.
Curt Blades, AEM Senior VP of Ag Services, on NAMA partnership (5:15)