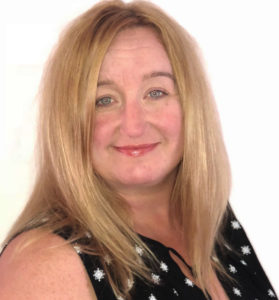 Thanks to Kenna Rathai, Public Relations Director with Broadhead, for letting us know about the new manager for the Ag Media Summit. She's Tina Bowling, president of Innovative Association Management Solutions (IAM Solutions) for almost 12 years. Tina's experience in agriculture includes serving as executive director for both the American Forage and Grassland Council and the Western Seed Association. She is based in Berea, in east central Kentucky, and graduated from the state's Morehead University.
Kenna did a little Q&A with Tina for the AAEA newsletter:

She'll attend this summer's event in the Twin Cities and is excited to get first-hand working knowledge of AMS so she can ensure a smooth transition into the 2020 event. We asked her a few questions, so let's get to know her better!
Q: Why do we have a separate Ag Media Summit conference manager now vs. staffs of AAEA and LPC?
A: AMS has been very successful through the years and both groups wanted some changes so that the AAEA and LPC staffs could focus on their organizations. I'll be responsible for providing conference and event planning, and consultation. All groups will continue to work together and are excited about the future of AMS.
Q: Why were you interested in the job?
A: I enjoy conference planning and working with agriculture organizations so this seemed like an excellent fit.
Q: What do you think will be the most challenging part of the job?
A: The transition is always a challenge as it is an attempt to learn 20 years of information and history as quickly as possible. However, I am extremely fortunate to have support from Diane, Samantha and the Steering Committee to provide all the resources necessary for success.