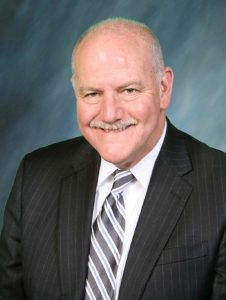 Our good friend, Hugh Whaley, has joined the board of Beck Ag, Inc. which is celebrating its 20th year since being founded by John Finegan and Charlie Beck. So, congrats to Hugh! Hugh has assumed an equity position in Beck Ag and has been appointed to the company's Board of Directors effective September 1.

"Beck Ag welcomes Hugh's vast experience and expertise as an integral advisor in helping us achieve our company's mission," said Stephanie Liska, president and CEO of Beck Ag. "What Hugh will bring to the table will perfectly complement the tremendously talented team members Beck Ag has across America."
Founded in 1997, Beck Ag made its mark specializing in facilitating conversations with ag professionals allowing peers to connect with each other, as well as with top industry experts, to enable sound decision-making about products, services and solutions. Now, Beck Ag showcases five primary capabilities which clients can access individually or in tandem: Strategic Planning and Facilitation; Market Insight and Research; Market Instruction and Staff Training; Market Influence; and, Market Intelligence.