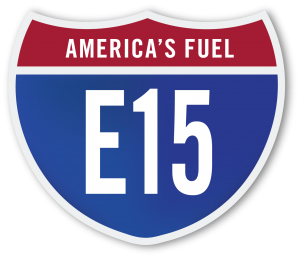 It's June 1st, which means the kids are out of school, the pools are open, and E15 pumps in two-thirds of the nation are shutting down.
Today marks the official beginning of the Environmental Protection Agency's (EPA) "summer ozone control season," and according to the Renewable Fuels Association (RFA), is the result of "an arbitrary, decades-old EPA regulation that protects the status quo and denies consumers year-round access to a fuel that is cheaper, cleaner, and offers higher octane than today's gasoline."
Sen. Deb Fischer (R-Neb.) introduced legislation earlier this year to extend the RVP waiver to E15 and the Senate Environment and Public Works Committee is expected to hold a hearing this month on the legislation.
"We applaud the Senate co-sponsors of this legislation for getting this bill on the agenda this summer, and we ask Senators to back this common-sense solution," said National Corn Growers Association Ethanol Action Team Chair Paul Jeschke of Illinois. "The RVP issue is a significant hurdle to expanding consumer access to higher ethanol blends. Congress should step up and remove this barrier so consumers can have more choice, and more savings, at the pump all year long."
The Senate bill is co-sponsored by Joe Donnelly (D-IN) and Chuck Grassley (R-IA), while Reps. Adrian Smith (R-NE) and David Loebsack (D-IA) have introduced the House bill.