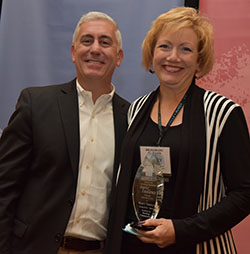 The National Agri-Marketing Association honored the winners of the Professional Development Awards of Excellence today. I've recorded their comments upon receiving the awards.
Let's start with Marcy Tessmann. Marcy is the recipient Communicator of the Year Award.
Listen to Marcy's comments here: Marcy Tessmann, Charleston Orwig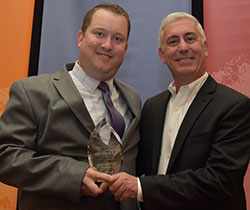 Next up is Bill Brozak, Colle + McVoy/Exponent. Bill received the Public Relations Professional Award.
These awards are judged on three criteria which include Achievement, Professional Development Area Responsibility and NAMA Involvement. Presenting the awards is NAMA President, Matt Coniglio.
Listen to Bill's comments here: Bill Brozak, Colle + McVoy/Exponent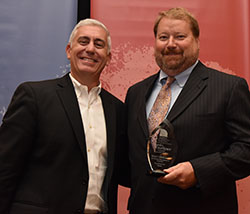 Matt Herman, DTN/The Progressive Farmer. Matt is the recipient of the Award of Excellence in Sales.
All of our award winners were very grateful to their families and the teams they work with and expressed that sentiment whole heartedly as you can hear in their remarks.
Listen to Matt's comments here: Matt Herman, DTN/The Progressive Farmer