A new partnership has been formed between AgCareers.com and Agriculture Future of America (AFA) to continue encouraging college students to pursue careers in agriculture. Through this partnership, AFA industry partners can post their internships free of charge through the AgCareers.com site while AFA will encourage students to seek job opportunities through AgCareers.com. The goal of initiative is to ramp up marketing efforts that promote industry jobs and internships for college students.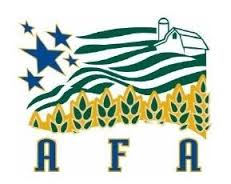 "This partnership will enhance the student search for internships and first full-time positions," said Mark Stewart, AFA president. "Internships are a vital step in the career development process. Through this partnership we look forward to continuing to provide resources to students to help them find and make the most of their internships. We want our students to know AgCareers.com is their go-to resources for job searches, and we want our partners to have a site to utilize if needed."
Eric Spell, p

resident of AgCareers.com, added, "AgCareers.com is excited to strengthen our relationship with AFA. The experiences and opportunities they provide to young people within our industry develops top talent, and we're proud to be their preferred resource for discovering and connecting with career opportunities. This career success partnership is an integral component of our vision to feed the world with talent."
AFA partner companies will also have an exclusive opportunity to engage with selected AFA delegates from across the country in the first AFA/AgCareers.com Virtual Opportunity Fair. This opportunity will be held on Sept. 13, 2016. For more information about how your organization can be involved with the virtual fair, please contact Stewart.