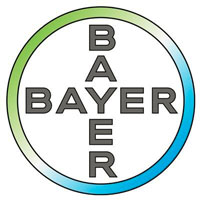 Top Bayer company representatives held an international press conference this morning to discuss the contents of its private proposal to acquire Monsanto.
In a May 10 proposal, Bayer made an all-cash offer to acquire all of the issued and outstanding shares of common stock of Monsanto Company for $122 US per share or an aggregate value of $62 billion.
"We have long respected Monsanto's business and share their vision to create an integrated business that we believe is capable of generating substantial value for both companies' shareholders," said Werner Baumann, CEO of Bayer AG. "Together we would draw on the collective expertise of both companies to build a leading agriculture player with exceptional innovation capabilities to the benefit of farmers, consumers, our employees and the communities in which we operate."
Liam Condon, head of the Bayer's Crop Science Division says the transaction would bring together leading Seeds & Traits, Crop Protection, Biologics, and Digital Farming platforms and customers of both companies would benefit from the broad product portfolio and the deep R&D pipeline.
"Faced with the complex challenge of operating in a resource-constrained world with increasing climate volatility, there is a clear need for more innovative solutions that advance the next generation of farming," said Condon. "By supporting farmers of all sizes on every continent, the combined business would be positioned as the partner of choice for truly integrated, superior solutions."
Under the proposed transaction, the combined business would have its global Seeds & Traits and North American commercial headquarters in St. Louis, Missouri, its global Crop Protection and divisional Crop Science headquarters in Monheim, Germany, and an important presence in Durham, North Carolina, as well as many other locations throughout the U.S. and around the world. Digital Farming for the combined business would be based near San Francisco, California.
Bayer has created a website with additional information. Participants in the press call are Werner Baumann, CEO of Bayer AG; Johannes Dietsch, CFO of Bayer AG; and Liam Condon, member of the Board of Management of Bayer AG and head of the Crop Science Division.
Listen to the press call here:
Bayer press call on Monsanto bid - opening statements
Bayer press call on Monsanto bid - Q&A