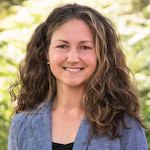 Monstanto's latest announcement is just in time for Mother's Day.  After two weeks of online voting, Mary Courtney has been named Farm Mom of the Year.
Courtney farms with her husband, Shane and grows corn, soybeans, burley tobacco, mixed vegetables, green bell peppers, eggplant, cucumbers, squash and zucchini, specialty peppers and seedless watermelon, along with cattle.
Mary was one of five women who were recognized at the end of April as a regional finalist in the program. All of them, including Ann Stamp (Cranston, R.I.), Karen Kasper (Owatonna, Minn.), Katie Heger (Underwood, N.D.), Nikki Weathers (Yuma, Colo.) and Mary were selected by both the American Agri-Women and Monsanto for their dedication and commitment to their families, farms, communities and the agriculture industry.
America voted online at www.AmericasFarmers.com from April 22 through May 4 for one of the five regional finalists to be named the national winner. All five women will receive $5,000. Mary will receive an additional $5,000 for securing the most votes to be named the national "Farm Mom of the Year."
"I had the fortunate opportunity to meet all of these women in person at the end of April, and their energy and passion for their families, communities and agriculture is absolutely inspiring," says Tracy Mueller, corporate brand manager for Monsanto. "These women are literally helping nurture and grow our world. They love talking about their lives and their farming lifestyle, yet they are so humble about their invaluable role. We can't wait for everyone to learn more about what they do and how they're making a positive difference in farming today."
Courtney's husband nominated her for the award.  He notes that being a mom is not an easy job, but Mary handles her responsibilities as full-time farmer, director of a multi-state ag lender and mother of four with ease.
"Where she has a will, she finds a way. We began our farming operation from scratch in 2008, the same year we welcomed our first son. It is with tenacity and fortitude, she taught herself payroll taxes, manages a crew of 18 migrant workers, plans, produces, and markets an abundance of local fruits and vegetables, contracts grain, and teaches the oldest children to bottle feed calves, while the youngest is in tow."
In addition to all this work, Courtney advocates for agriculture.  She organized a "Touch the Dirt Day" and brought consumers to the farm to learn about agriculture.  She also works on ag literacy efforts and offers guidance to the local cooperative extension.  She is also an active member of the Kentucky Farm Bureau.
To learn more about Mary, her fellow 2016 regional Mom of the Year winners visit www.AmericasFarmers.com.