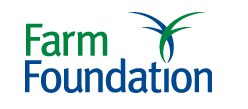 Poverty affects families and communities in rural areas in a disproportional way.  On Monday, April 18 the Farm Foundation Forum is hosting a discussion on the role of public policy in the fight against poverty.  Agriculture Secretary Tom Vilsack will open the discussion and be joined by Bill Bynum, CEO of Hope Enterprise Corporation/Hope Credit Union of Jackson, Mississippi and Jason Henderson, Director of Extension at Purdue University.
The Forum is schedule from 9 am to 11 am EDT in the Holeman Lounge of the National Press Club in Washington D.C.  A live audiocast will also be available for free, thanks to Farm Credit's sponsorship.
"Rural poverty is a complex, multi-dimensional problem for which there are no simple answers. Decades of change in the structure of rural economies, accompanied by demographic changes, have raised the economic prospects in some areas while others have been left behind. Rural poverty, which is so at odds with our sometimes idyllic vision of small town and rural life, makes us uncomfortable and tempts us to ignore the issue. That is not the answer," says Farm Foundation President Neil Conklin. "With this Forum, Farm Foundation seeks to bring many voices into a constructive conversation of how we attack the cancer that is poverty in rural America."
Conklin adds, "Since its founding in 1933, Farm Foundation has focused on economic and public policy issues critical to the future of agriculture and rural America. This Forum continues that tradition, examining the strengths and weaknesses of public policies in combating poverty in rural America."
There is no charge for this event, but you are requested to register here to attend in person at the National Press Club and here to be part of the live audiocast.