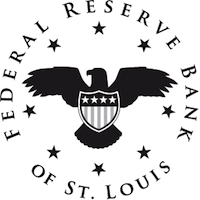 The fourth quarter of 2015 continued to show a decline in farm income through the Midwest and Midsouth.  The survey, conducted by the Agricultural Finance Monitor and published by the Federal Reserve Bank of St. Louis, was comprised of responses from agricultural banks in the boundaries of the Eight Federal Reserve District.  That area includes all or part of Arkansas, Illinois, Indiana, Kentucky, Mississippi, Missouri and Tennessee.
The value of quality farmland, ranchland or pastureland also declined during this period.
During the fourth quarter, bankers reported a continued drop in farm income compared with the same period a year ago. Based on a diffusion index methodology with a base of 100 (results above 100 indicate proportionately higher income compared with the same quarter a year earlier; results lower than 100 indicate lower income), the farm income index value was 28. This was the sixth consecutive quarter that this value fell below 100, and the lowest level recorded since the survey began in 2012. Looking ahead at the first quarter of 2016, an even greater percentage of bankers indicated they expect income to continue to decline.
Amid the ongoing downturn in farm income, farmers and ranchers continued to scale back spending in the fourth quarter of 2015. Values for the index for household spending and the index for farm capital equipment expenditures again fell to their lowest levels since the survey began in 2012. Bankers expect expenditures in both categories to continue to decline in early 2016.
"Crop and cattle prices are down, but input costs are rising at a slower pace, a Kentucky lender said. "I expect capital expenditures to decrease along with devaluation in farm real estate."
Quality farmland saw a decline of 2.5 precent compared to 2014.  Ranchland or pastureland fell 5.3 percent.  Most bankers reported that they expect land prices to continue to fall in 2016.  At the same time cash rent for farmland dropped 9.5 percent but cash rent for pastureland rose by 8.6 percent.  Bankers also believe cash rent for both land types will decline in the near future.
Regarding farmland returns and sales, 77 percent of the lenders said they expect a slightly positive return on farmland for landowners in their regions of up to 5 percent.  Thirteen percent of the lenders expected higher returns of 5 to 10 percent, but 10 percent were looking at a negative return.
Investors were more divided when it came to their expectation of the volume of land sales in 2016.  Nearly half forecast no change, 31 percent look for sales volume to increase and 22 percent felt land sale opportunities would decrease.
The final question posed to bankers was in regards to the amount of farmland they saw being purchased by farmers.  A majority of lenders reported that more than 50 percent of the buyers were farmers in their area.